Raymond L. Falcione, Ph.D.
President and Senior Consultant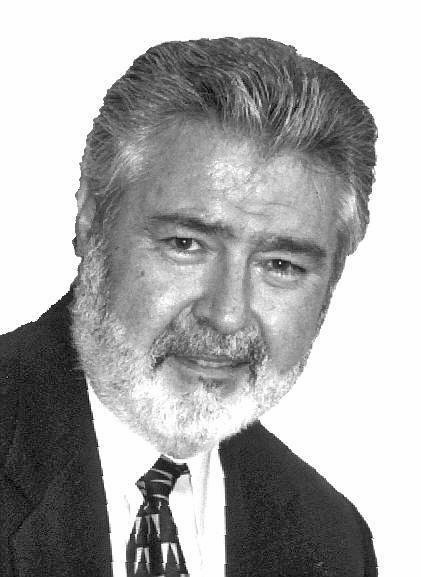 Dr. Falcione combined a career as an active consultant with that of professor of organizational communication, researcher/author, and university administrator. Competencies in the area of conflict management, high-performance teams, facilitation skills, coaching and counseling skills, management and organization development, communication audits, customer service, and oral presentation skills have led to a variety of consulting assignments. For the last 20 years, a focus has been placed on PC/Internet-based 360-degree feedback, using Acumen Leadership assessments, and Panoramic Feedback instruments.
He has conducted training in communication and leadership skills for numerous government organizations such as the Dept. of the Navy, General Accounting Office, various county governments, the Dept. of Agriculture, National Institutes of Health. Selected business and association clients include AmeriChoice, United Health Care, National Association of Community Health Centers, Equitable Life Assurance of America, The Mortgage Corporation, Investment Companies Institute, Lockheed-Martin, Boeing, IBM, and Verizon.
Since 1985, Dr. Falcione has developed and delivered employee development courses for the Department of Defense and Intelligence Community. Since 1994, he has been one of the lead facilitators for the government-sponsored Security Briefers Course. He has also developed and delivered management and employee development courses for the Department of the Navy from 1976 to the present. Additionally, he has developed and delivered employee development courses for the Montgomery County Police Department and has trained nearly 1,000 police officers.
Significant experience in survey research methods has led to conducting communication audits for AT&T, the National Park Service, NOAA, HHS, NASA, a U.S. Senator's office, and various County Government offices. Other government clients include the Departments of the Air Force, Army, and Navy, Office of Personnel Management, Department of Labor, and the Defense Department.
A professor at the University of Maryland for over 30 years, Dr. Falcione retired, but periodically teaches courses in organizational communication, organization development, organizational behavior and human resources, and work team dynamics in the University's Robert H. Smith School of Business and School of Public Policy.
He is a life member of the International Communication Association (ICA), past Chairperson of the Organizational Communication Division of ICA, past president of the Maryland Communication Association, member of the American Society for Training and Development, and the Academy of Management.
Dr. Falcione holds a Ph.D. in organizational communication, and has published and presented over 60 articles and papers in the United States, Europe, and Asia. He has co-authored 11 books and numerous book chapters dealing with state-of-the-art research in organizational communication, and is often a guest speaker to diverse groups and associations. He is presently revising his book, designed for the practicing manager and individual contributor in Federal, State, and Local governments entitled A GUIDE TO BETTER COMMUNICATION IN GOVERNMENT SERVICE, originally published by Scott-Foresman.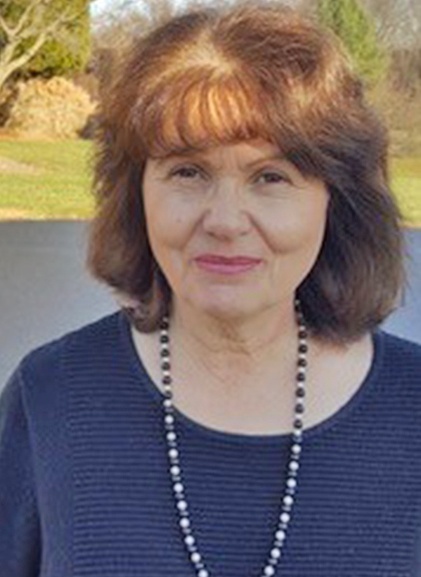 Antonette has over 30 years of experience in designing, developing, delivering, and evaluating myriad training programs for both the intelligence community and university clients.

While working within the intelligence community, Antonette was one of the co-founders of the CIA's Information Technology University (ITU), serving the unique needs of the IT professional. She partnered with both fellow academics and vendor training providers to ensure quality, mission-relevant training in both management and leadership and technical areas. The experience of leading a corporate university for over a decade enabled Antonette to ensure that quality training programs were delivered, as well as periodically deliver management, leadership, and communication training herself.

Due to her stellar reputation within the intelligence community, Antonette was asked to lead a similar training effort at the Defense Intelligence Agency (DIA).Prior to government service, Antonette directed the New York University in Paris summer program for five consecutive years, and was also an assistant professor of French at the Molloy College in Rockville, MD.

Antonette holds a B.A. in French from Molloy College, Rockville Center, New York, an M.A. in French Linguistics from New York University, and a D.E.A. from the University of Paris--Sorbonne in French literature. She taught English language and literature while living in Paris, and is also English as a Second Language (ESL) certified.Antonette has continued teaching ESL on a volunteer basis for Catholic Charities since 2004.

Consultant and Database Administrator
Toi has over 20 years of management and project experience in several business areas including human resources, marketing, communications, client services, and sales. She has worked in various industries that include
management consulting
, technology, financial services, packaged goods, and international trading.
Toi has over 15 years of experience in managing assessment and survey projects, using the Panoramic Feedback 360° assessment and organizational survey, Acumen Skills and WorkStyles, and HS/CAR organizational culture inventory. She has also designed and implemented various consumer research surveys, using SurveyPro, a specialized, survey software.
Teamed with Falcione Consulting Group, Toi manages the 360° assessment and organizational survey processes.
She holds a B.S. in Music from Hofstra University in New York.